I.I.M.
Illuminate Integrative
Massage: A Talented Healer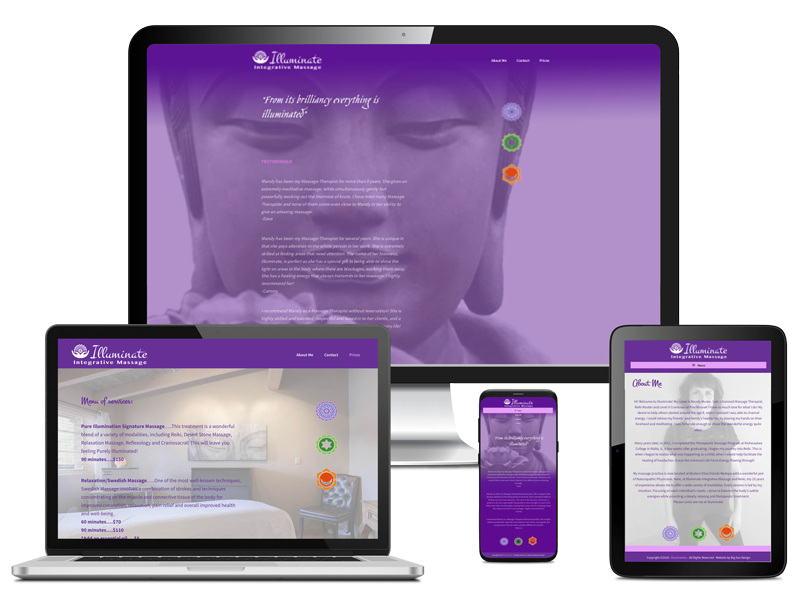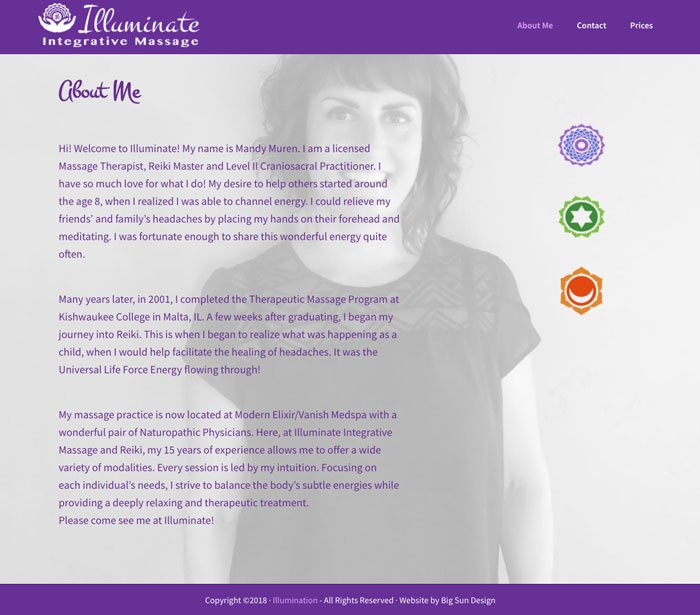 The Need
Mandy is a talented massage therapist and energy healer. Mandy's business name comes from what she believes sets her apart from many massage therapists and that is; her focus is on the deeper cause of recurring body tension and pain.
She needed a website to promote her special skills and services as well as her overall brand.
The solution
We discussed how we could communicate her unique abilities to her future clients. This is hard to portray visually, but ultimately we chose colors, fonts, styles, images and designed a logo to best convey that.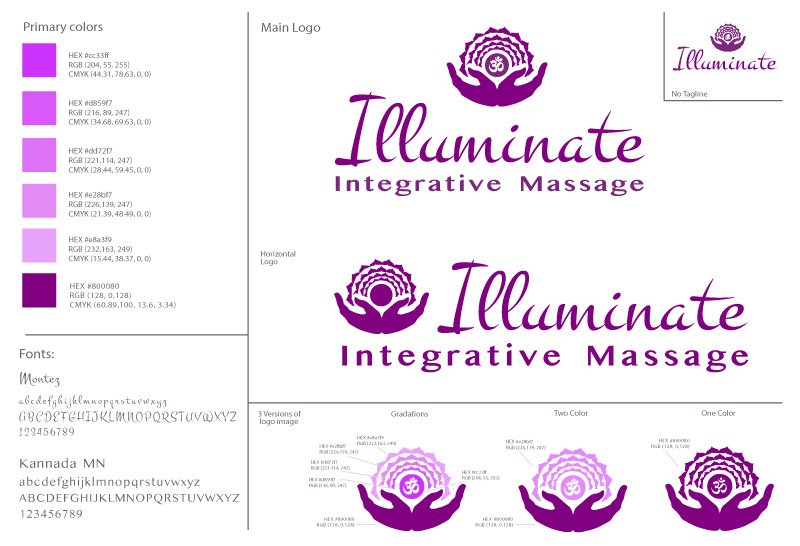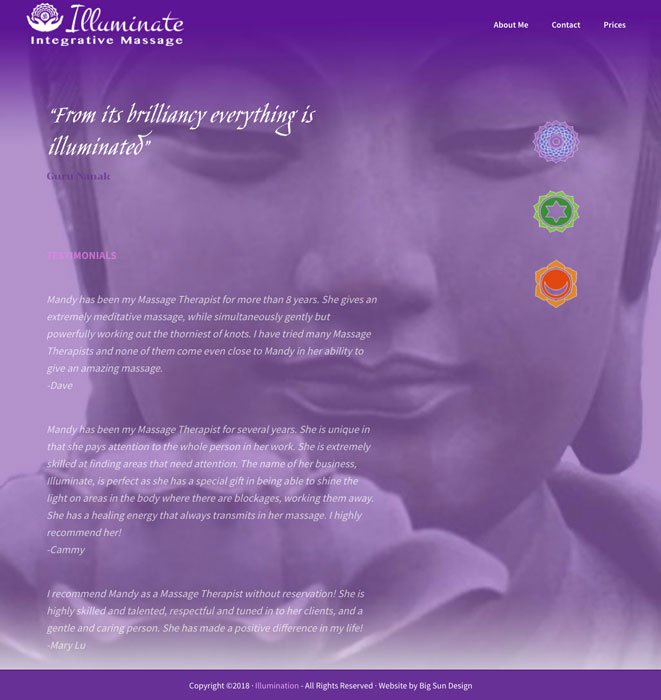 The Outcome
In the end, she felt very happy that together we were able to produce a web presence that reflected her practice, and now had that could show her variety of services and schedule appointments. A site that could help her grow her business.