Rich Walton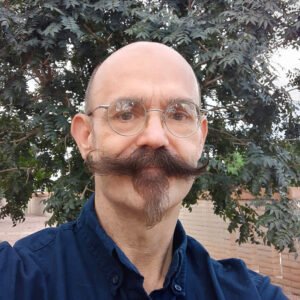 I'm a freelance designer and developer. I make digital things from ideas, products, and services. I'm passionate about bringing brands to life!
As a lifelong artist, I'm dedicated to finding and creating something where there was nothing! Problems, and dead-end Ideas without a voice are just opportunities to make something new, better, and brighter.
I started building digital products in the wild west days of the web back in the late 1990s and have seen a lot of change and I believe the best is yet to come. I was trained as an artist and designer making things look good and telling unique stories. I sleep in Tucson, Arizona, but my imagination is always on the move.
What I believe:
You should be genuine and honest.
When you help someone, the helper benefits the most.
In the golden rule "do unto others as you would have done to you".
You should try to give more than you get.
If it feels wrong it probably is.
When you feel lost you are just facing the wrong direction.
If you act on intelligent passion, money or value will follow.
That creativity is just making room for abundance.
The different hats I wear;
Graphic Designer
WordPress Developer
UX/UI Designer
Branding Specialist
Logo Designer
Creative Strategist
Problem solver
Mobile Designer
Product Designer
Digital Marketer
CDO-Chief Dream Officer
Now that you know a little about me, I really want to know what your problems are and how we can fix or transform them into something that really works.
Send me an email by going to my contact page and tell me something about your needs.